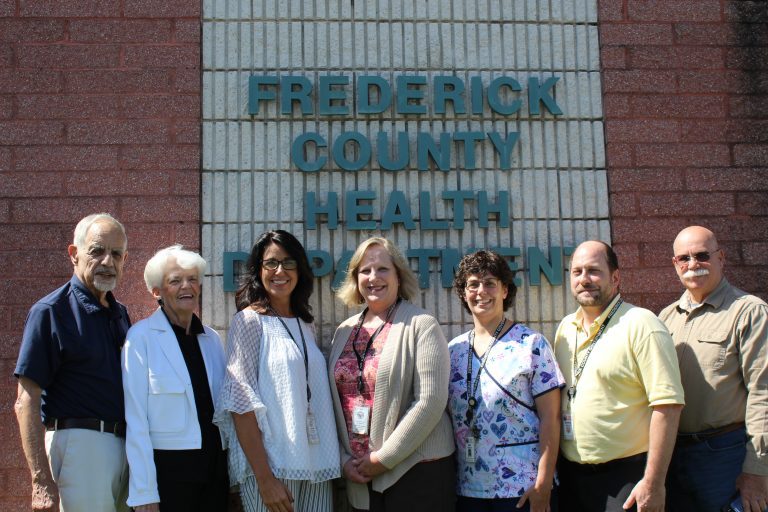 Frederick, MD — A charitable fund supporting specific needs of low-income seniors being served through the Adult Evaluation and Review Services (AERS) program at the Frederick County Health Department has been created by Advocates for the Aging of Frederick County, a non-profit organization devoted to advocating on behalf of the county's poorest and frailest seniors through public policy and partnership development.
The state-wide AERS program conducts in-home evaluations and assessments for aged and/or disabled adults who meet eligibility guidelines, with the goals of helping individuals live independently in their homes whenever possible and reducing unnecessary admissions to long- term care facilities. AERS nurses and social workers follow-up assessments by linking clients to home and community-based services, and by providing a continuum of care and oversight once a client's care plan is in place.
"We know that some of the problems seniors face in living independently can be solved with a specific service or product, but often there will be no available funding for that item," explained Melanie Cox, Advocates for the Aging president, in announcing the new fund. "It could be as simple as a microwave oven for reheating meals when using a range has become difficult to use, or something larger, such as a wheelchair ramp or an alert system. Our goal is to provide the resources to meet those specific needs on a case-by-case basis using the expertise of our AERS professionals."
The AERS Support Fund at Advocates for the Aging (AAFC) allows individuals and businesses to make tax-deductible contributions knowing that the funds will be used for these specific community needs that have been determined to be part of an individual's care plan and are overseen by the AERS staff, and that AAFC maintains transparent records available to the public through the organization's annual financial report. Gifts to the fund may be made online at www.advocatesforaging.org or by mail to PO Box 3625, Frederick, MD 21705.
"Advocates for the Aging of Frederick County is not a direct service provider," Cox noted, "so we are not accepting requests for funding from individuals or caregivers. This fund specifically serves individuals receiving care through the AERS program, and we encourage anyone knowing of a senior in need to contact the AERS program at 301-600-1736 to schedule an in-home evaluation or for more information on AERS services."
Members of the AAFC Board of Directors and employees of the Frederick County Department of Aging's Adult Evaluation and Review Services (AERS) gathered to celebrate creation of the AAFC AERS Support Fund.